Magic for your Corporate Event
Over the last 12 years, Martin has performed over two thousand shows worldwide as a professional Close-up & Comedy Stage Magician. Now based in London, Martin travels to perform at corporate events all over the UK & worldwide on request.
For your upcoming corporate event, Martin can perform either as a Close-up Magician or a Comedy Stage Magician.  For some types of corporate events, both shows are requested.
Corporate Close-up Magic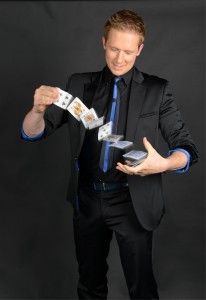 Close-up Magic is perfect for corporate events where people are gathered in small groups.  Martin will approach each group or table and perform his world class close-up magic routines performed at over 2000 events!
If Close-up Magic is what you are looking for, click below to see Martin's video showreel, full publicity and booking information:
Close-up Corporate Magic – Click here
Corporate Comedy Stage Magic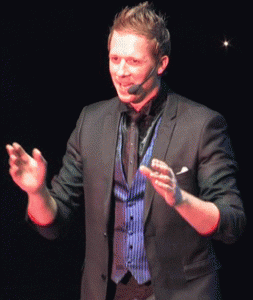 Comedy Stage Magic or also known as 'Cabaret Magic' is perfect for corporate events where people are seated as an audience.  Martin will perform up to 1 hour on stage, amazing and thoroughly entertaining your clients and guests with stunning visual magic coupled with comedy!  Martin has performed at hundreds of events in front of audiences up to 4000 and to as little as 10!  Whatever your event size, Martin will work with you to ensure your needs are met.
If Comedy Stage Magic is what you are looking for, click below to see Martin's video showreel, full publicity and booking information:
Comedy Stage Corporate Magic – Click here